We took a three hour cruise with Deer Harbor Charters. This was our third trip with them, bringing different guests each time. They operate a couple of boats. We rode on the "Pelagic," which holds 20 people. It is the smaller of the two boats run by the company. In the summer, they run both boats; sometimes, a couple of times each day for each boat. After the tourist season, they will run the "Pelagic," if they have 20 or fewer people. They will run their larger boat, the "Squito," if they have more. They are comfortable boats, and the crew provides blankets and binoculars for use during the trip. There's a bathroom on each boat, and you can purchase light snacks on board in case the excitement of seeing wildlife makes you famished. The naturalists are knowledgeable about Pacific Northwest wildlife beyond just the swimming mammals, so that makes the trip educationally enjoyable!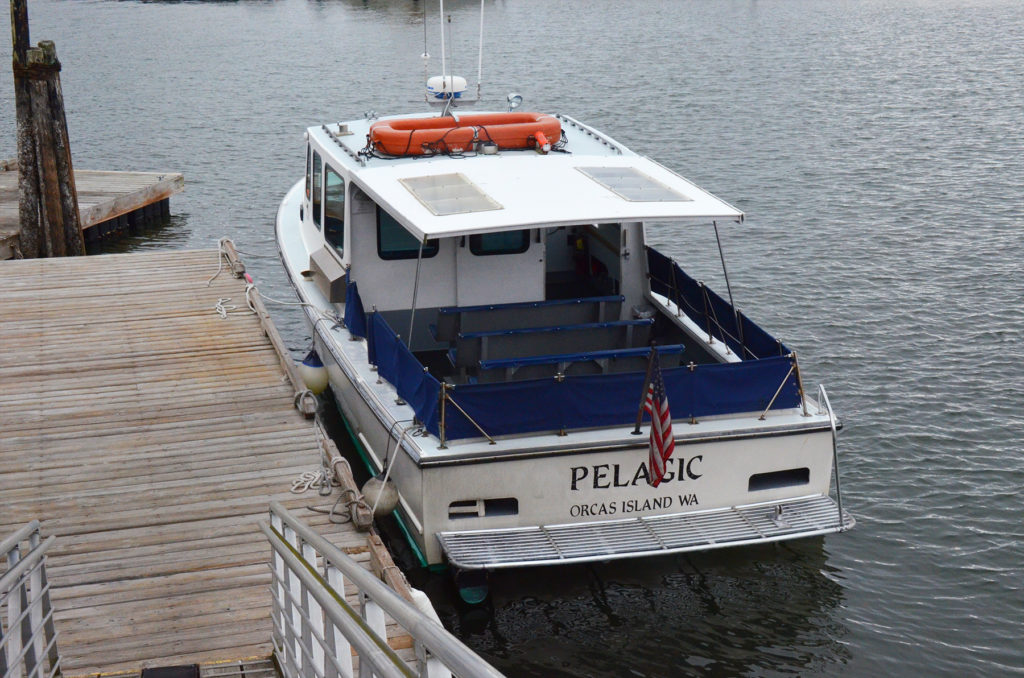 This is bull kelp and is very common in the area.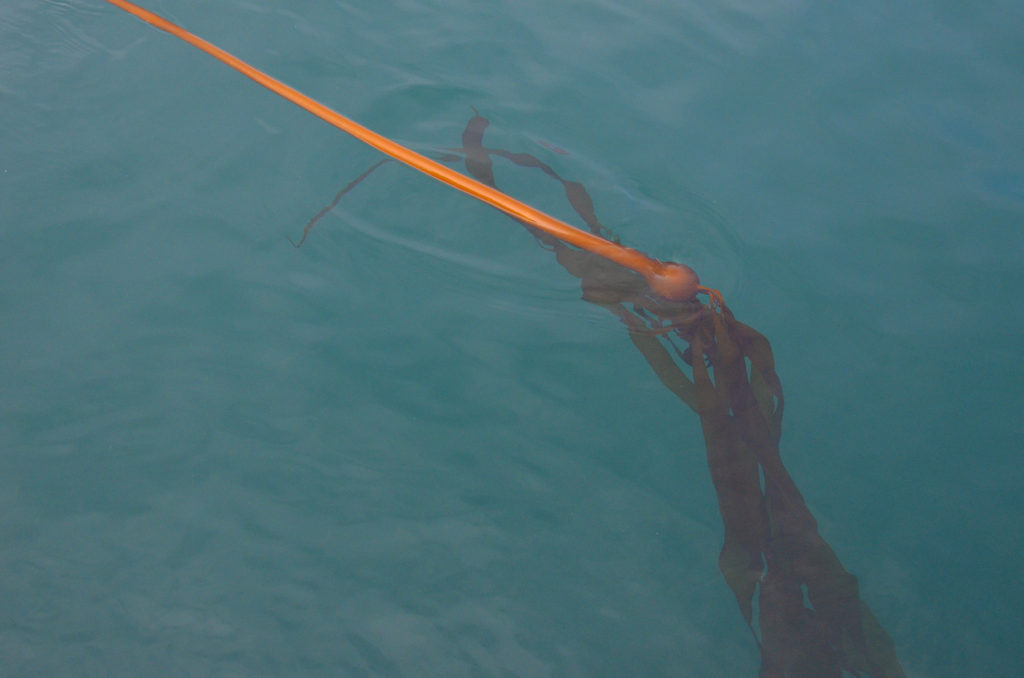 This time, we started out at Rosario Resort. The previous two times were started at Deer Harbor.
We traveled for about an hour to Eagle Point where some Resident Orcas were spread out.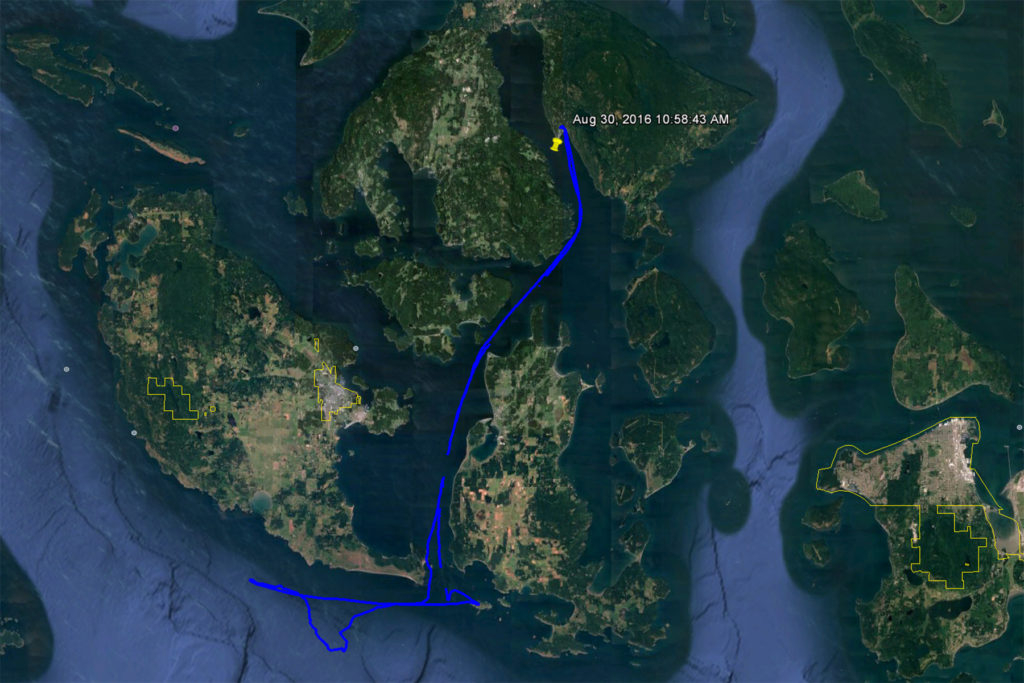 We encountered our first orca on the south side of San Juan Island.
This is the dorsal fin of Mega (L-41) who is a member of the L pod.  He has a huge dorsal fin that is more than 3 feet high.
The Residents eat fish, with about 50% of their diet being salmon.  The Transient Orcas have a different diet.  They eat sharks, sea lions, seals, and such.
It is the Resident type of Orcas that are found in places like Sea World.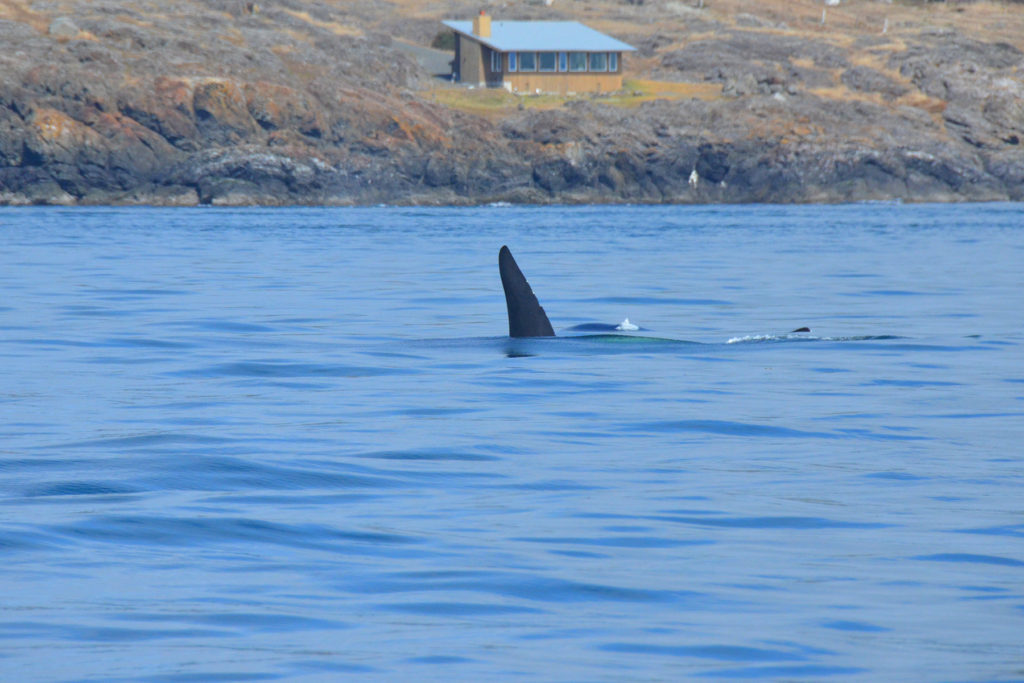 Mega was kind enough to breach for us several times.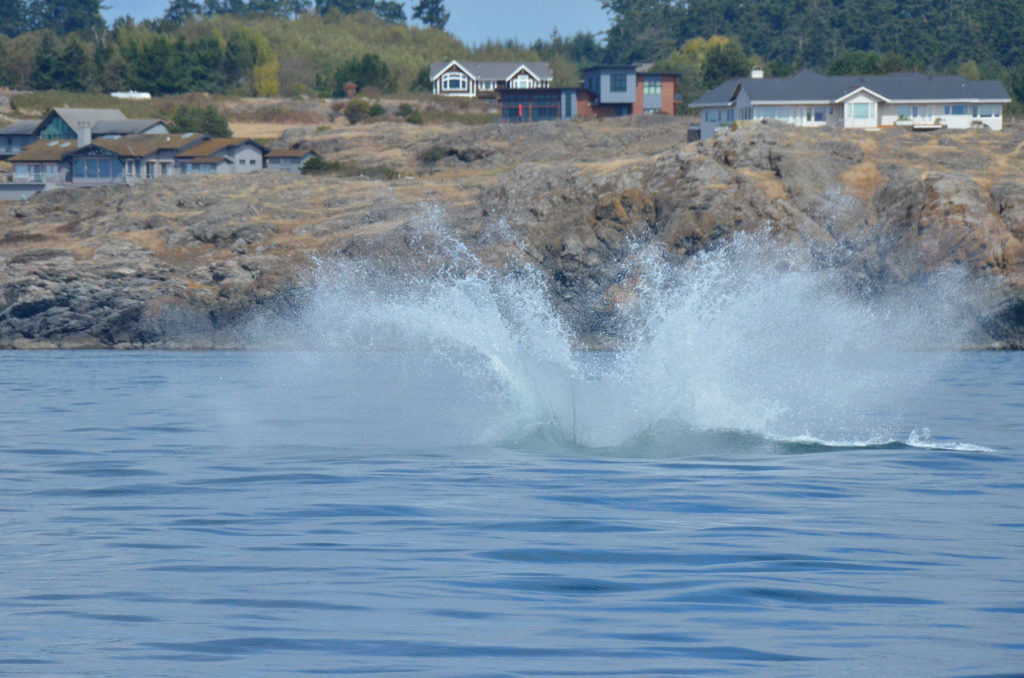 Here is a Northern Sea Lion making the rocks look comfortable.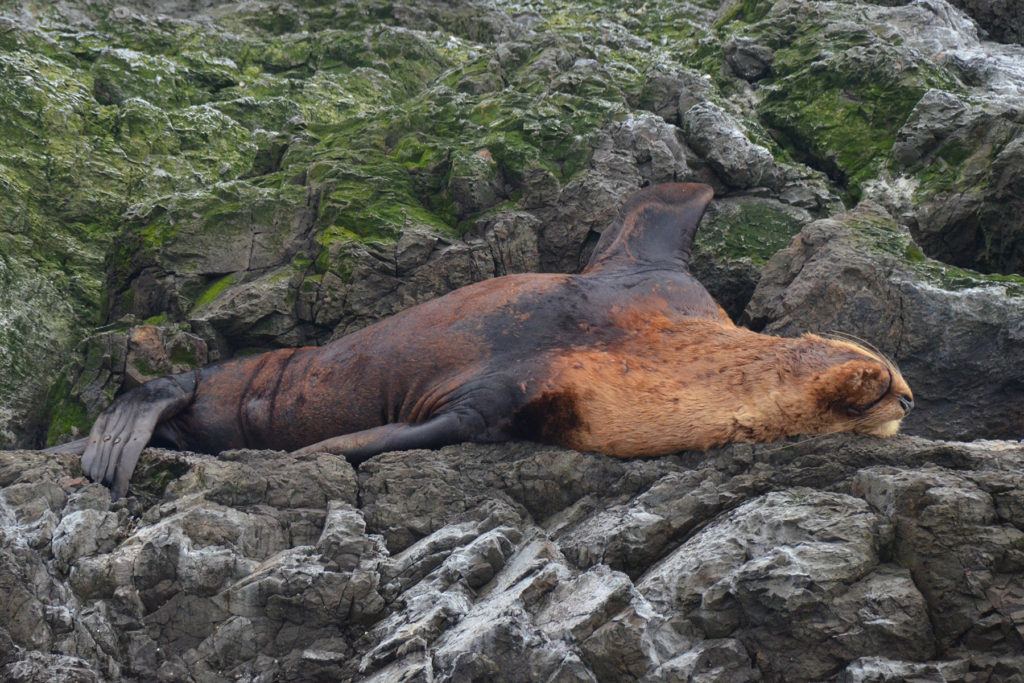 The male on the left decided he wanted the top spot on this rock and wanted to let the one on the right know that it was time to move.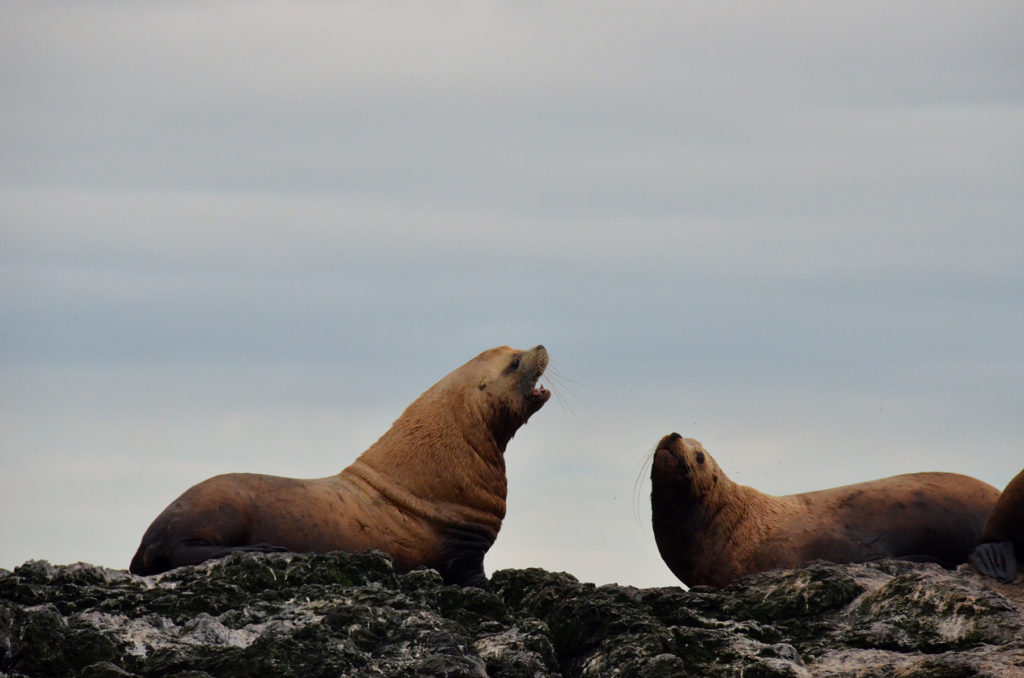 They roared at each other for quite some time.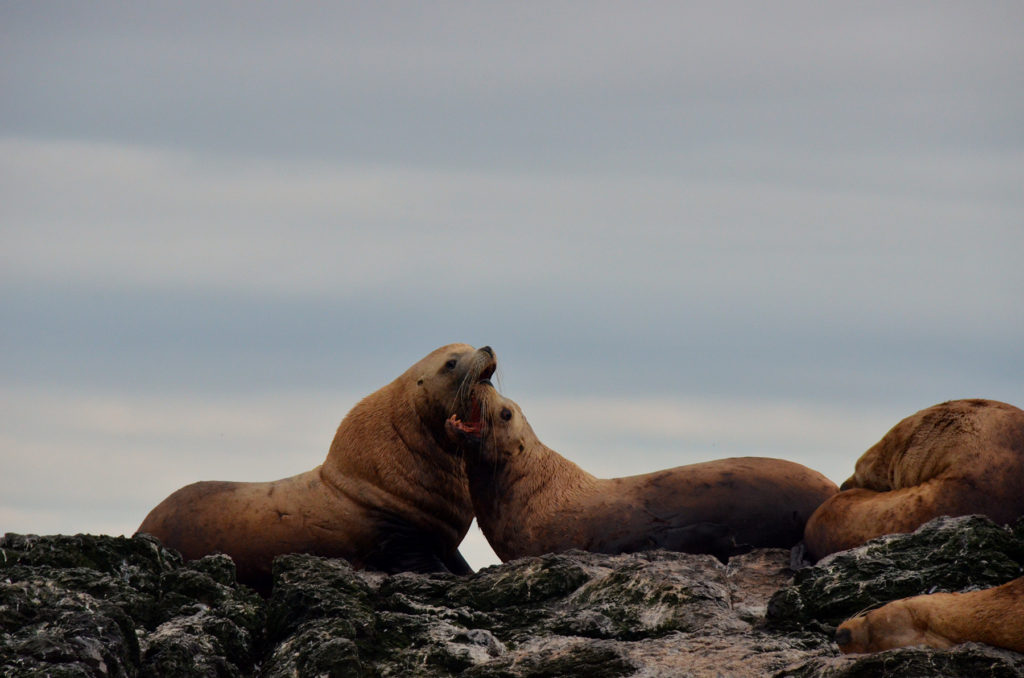 Captain Bill moved to Orcas Island three years ago after a long career in the Coast Guard. He piloted our boat and was very diligent on keeping us safe.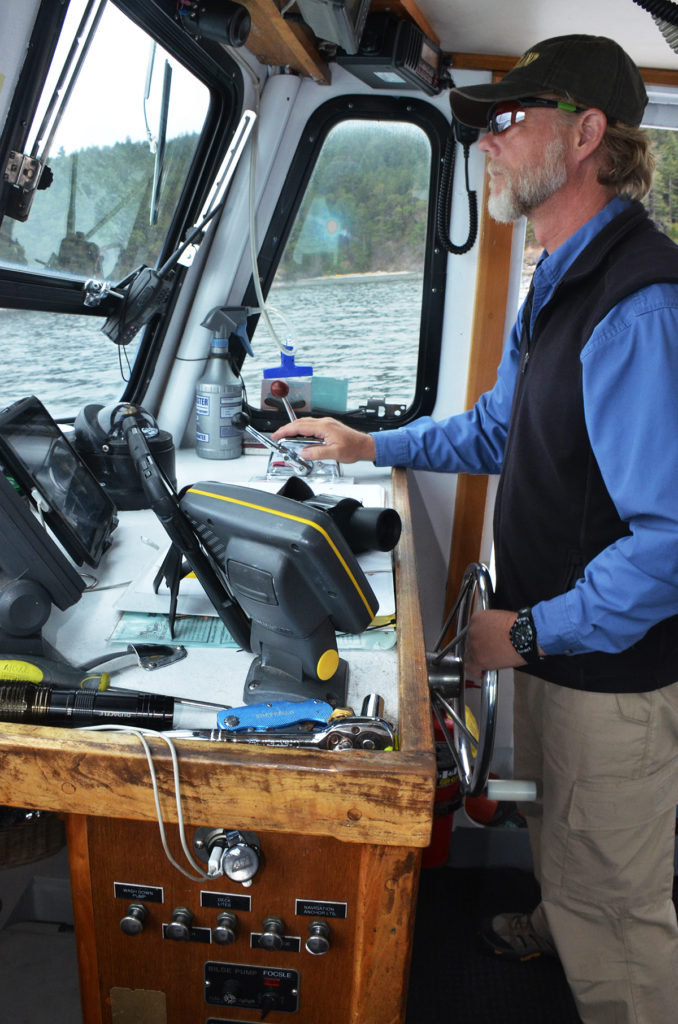 While out, we encountered a couple of people working with NOAA. They were out collecting orca poop (it floats) for genetic analysis.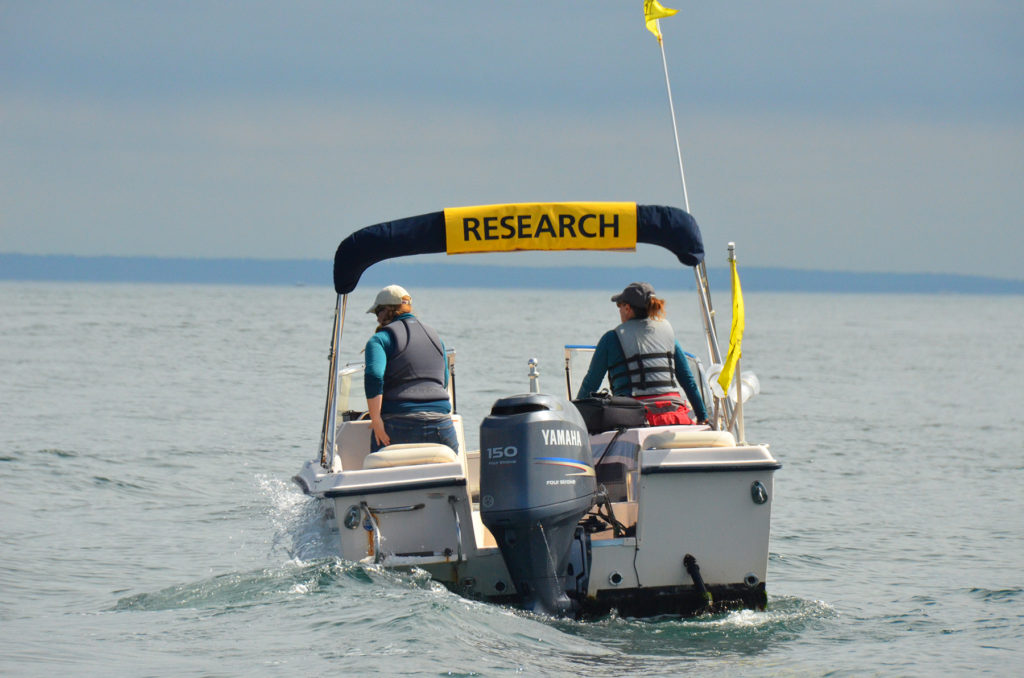 This is Cattle Point Lighthouse on the southeastern tip of San Juan Island.