We've been enjoying visits from family the last several weeks! None had been to the islands before, so it was fun to watch them explore and experience new things. It has been warm here this summer, but they come from the HOT regions of America where triple-digit temps are part of a normal summer. They brought sweaters.
We feel sorry for them back in the Plains states; yes, really. We also cannot help being thankful to be here! I was telling a local friend that, right along with other islanders, I now think it is hot when temps here reach the 80s.
"I don't think I could handle it back in Nebraska in the summer anymore now," I told her.
She told me that, when they moved from the Pacific Northwest to Texas, they were sick for a while. Apparently, that isn't unusual. Our bodies acclimate to our surroundings and sometimes react with shock when there's a change. This is quite a change from Nebraska, but we like it! And, there are more differences besides the temperature.
Eastsound is unincorporated. Our Nebraska hometown is incorporated, but there are several unincorporated communities in the region. The unincorporated communities there, though, don't have mayors. Eastsound does! However, one of our young nephews doesn't believe us about it.
As we wandered the artsy streets of our island community, we passed Jack at the Jillery.  I pointed and said to our nephews, "That's last year's mayor of the town."
"The dog?"  He looked at me like I'd been in the sun too long.
"Yes."
"Nuh-uh."
"Yes, we had an election and everything. He won. He even got to ride in our parade!"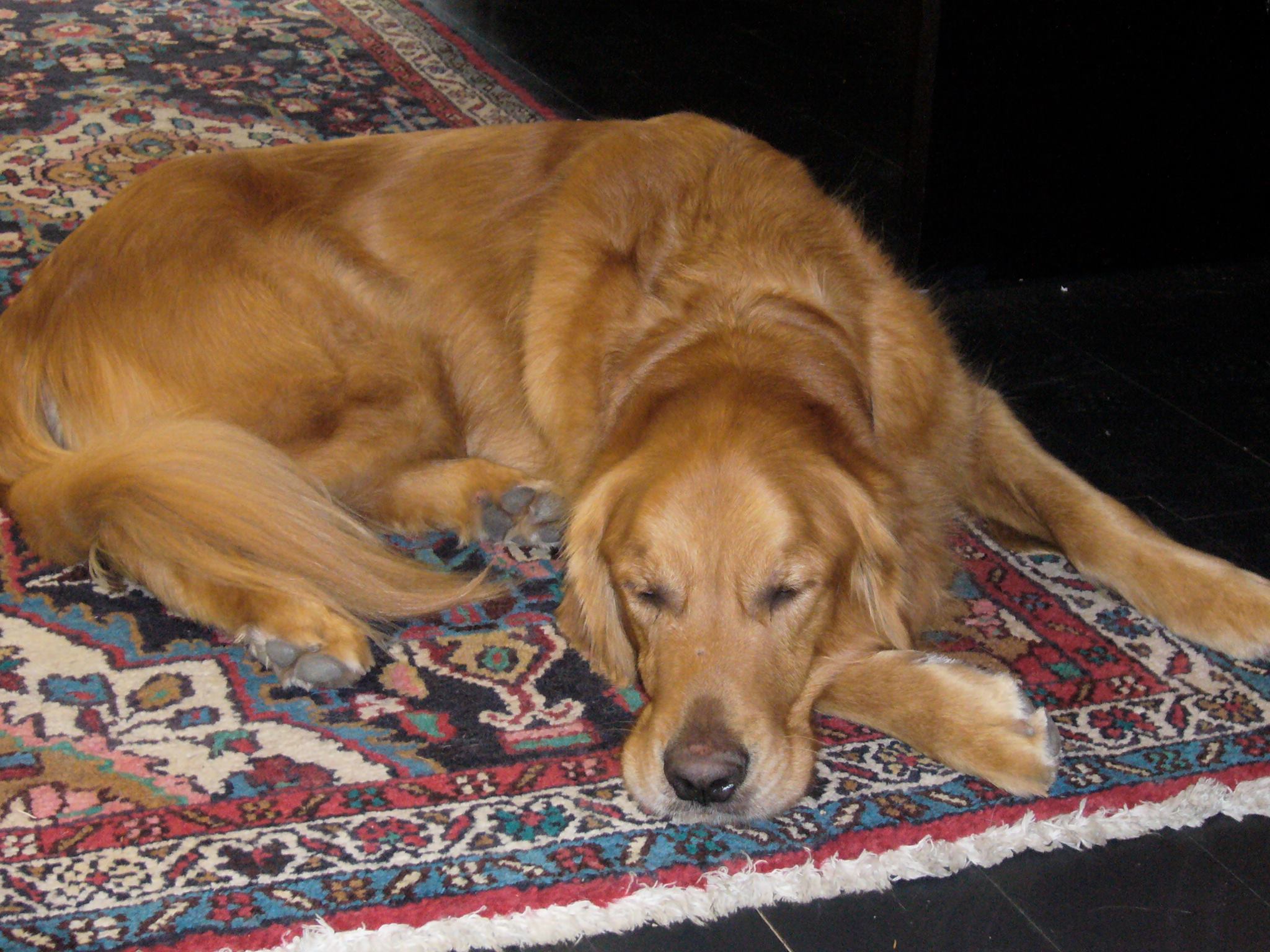 2014 Mayor Jack — source
The kids were ahead of me as we made our way down to the beach for some treasure-searching and "rare find" discoveries. I continued the topic as we walked, explaining to them that this year's mayor is an orca. Their heads whipped around to scrutinize my facial expression. I nodded. Steve explained the whole voting/donation process, but they were still skeptical. After all, their town has a human mayor.
"The current mayor's name is 'Granny.' She, of course, didn't show up to be in the parade," I said.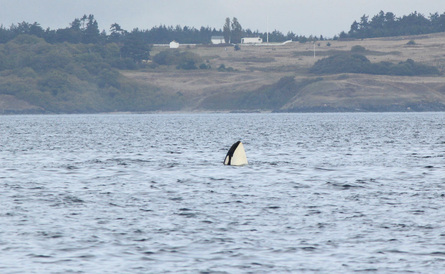 2015 Mayor Granny — source
She didn't show up in the sound while we were beachcombing either. Maybe they'll get to see her next time. They did get to wave at our resident biplane pilot, Rod Magner, though, and he graciously dipped his wing at us as he flew over! Thanks, Rod!
As we climbed back up to the street, I noticed Jack was dozing in the sun. Pointing again, I said, "Being mayor of this town was a tough job, but he's got time to rest now. Hmmm…maybe he's an advisor to Granny, though."
Long live Granny! May she reign with wisdom!