One of the big events during August is the Orcas Island Fly-In, and we attended in 2015. I have to admit, though, that what really pleases me most is when I get to see the jet fighters in our skies. I know some aren't fond of the sound nor of their purpose, but aircraft — especially fast, military ones like the Growlers — are special to me. I understand that they are basically built for war. I've also known many war veterans who have told me stories from the battlefield, and I have head knowledge about the horrors of war. Yet, in this imperfect world where there are those who are hateful, power-hungry bullies, standing up for others in the form of military might is sometimes a necessity. I respect and honor those who make it their job to do that. I am proud of them, as I am proud of my father who served in the Army Air Corps during WWII.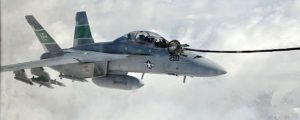 110615-F-MJ568-059 JOINT PACIFIC ALASKA RANGE COMPLEX, Alaska (June 15, 2011) An EA-18G Growler assigned to Air Test and Evaluation Squadron (VX) 9 refuels from a Marine Corps KC-130 Hercules, not pictured, assigned to Marine Aerial Refueler Transport Squadron (VMGR) 452 during exercise Northern Edge 2011. (U.S. Air Force photo by Staff Sgt. Amanda Dick/Released)
Frankly, I like most things that fly — both manmade and God-made. In my mind, I'm seeing images of my first glimpse of hang-gliders. I was probably 8 or 9. My parents, sister, and I were on a family vacation in Colorado. When I glanced up to the top of one mountain, I saw people with wings leaping from a cliff and circling in the sunlit air! My exuberant outcry of delight caused Dad to pull over to discover what it was one of his low-key daughters was clawing to roll down the window and crane her neck to see. He called me "eagle-eyed" to have noticed them, and as we watched, I remember commenting I was going to do that someday. That knowledge didn't particularly thrill him, of course, for he knew I rarely made such promises lightly. The thought of his daughter hurling herself off perfectly solid ground, into the fickle winds, and trusting aluminum tubes and canvas to lift her up was unsettling for him.
Several years later, I know he was relieved when I was too young to join other community members who had the opportunity to try parachuting. He really didn't want me to join the Air Force in pursuit of flying, but he knew my heart and wasn't going to stop me either. When I found out my eyesight wasn't good enough to fly for them, he was empathetic and encouraging in my pursuit of other paths.  Now, I have tremendous fun just observing that which takes to the air! Air shows and fly-ins are great fun!
Steve got some nice photos of the beauties at the Fly-In here on Orcas Island, including Rod Magner's bi-plane and one of astronaut and resident Bill Anders' planes. Bill Anders is the photographer of "Earthrise."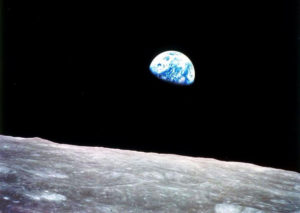 Rod Magner is the author of a well-written book on his flying and life experiences:

Click on the link or on the image below to see more of Steve's photos from the 2015 Fly-In.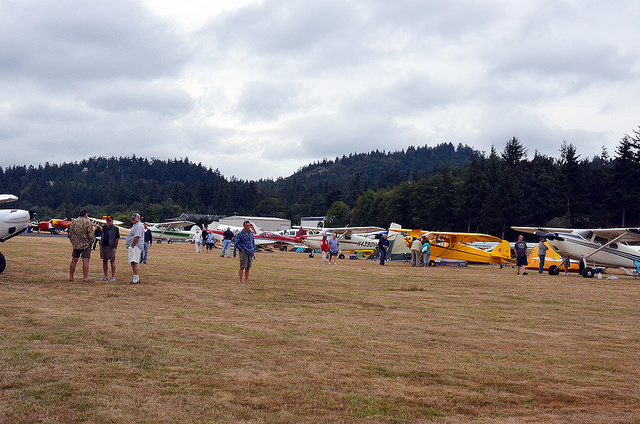 On July 4, 2014, we got to watch these planes fly around in the skies of our island. We think they were piloted by Bill Anders and his sons, Greg and Alan. Steve got some good photos of them as they passed by our windows!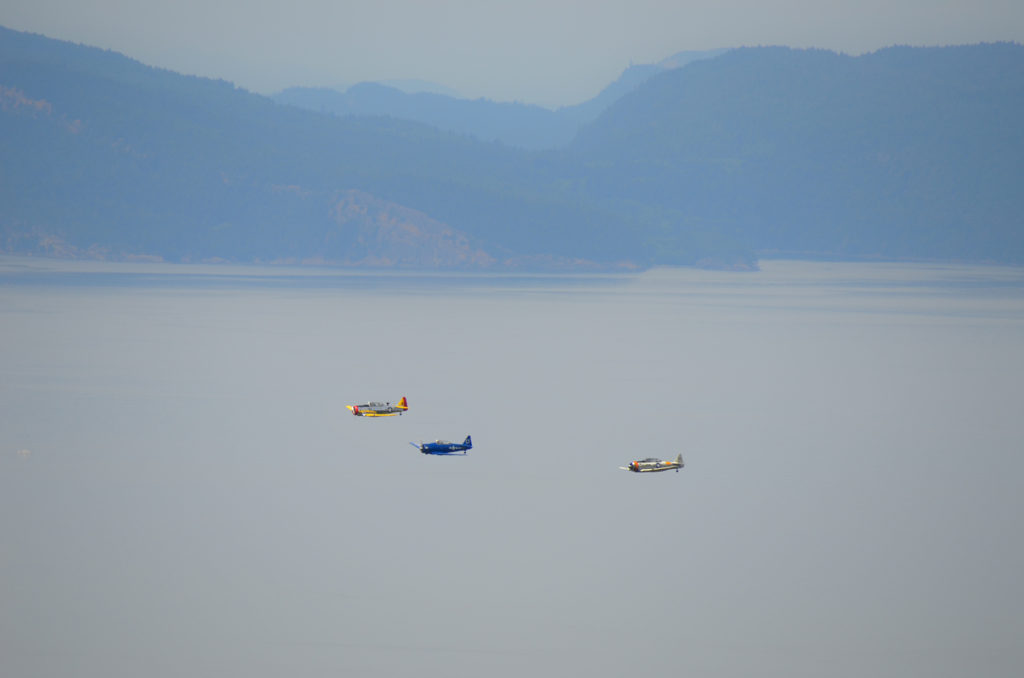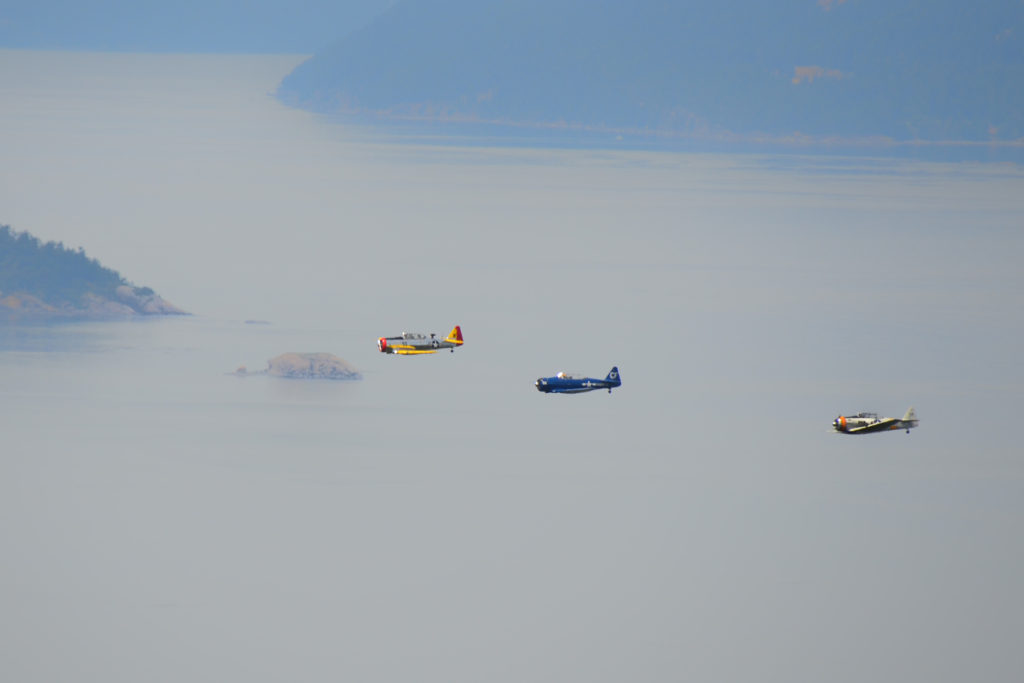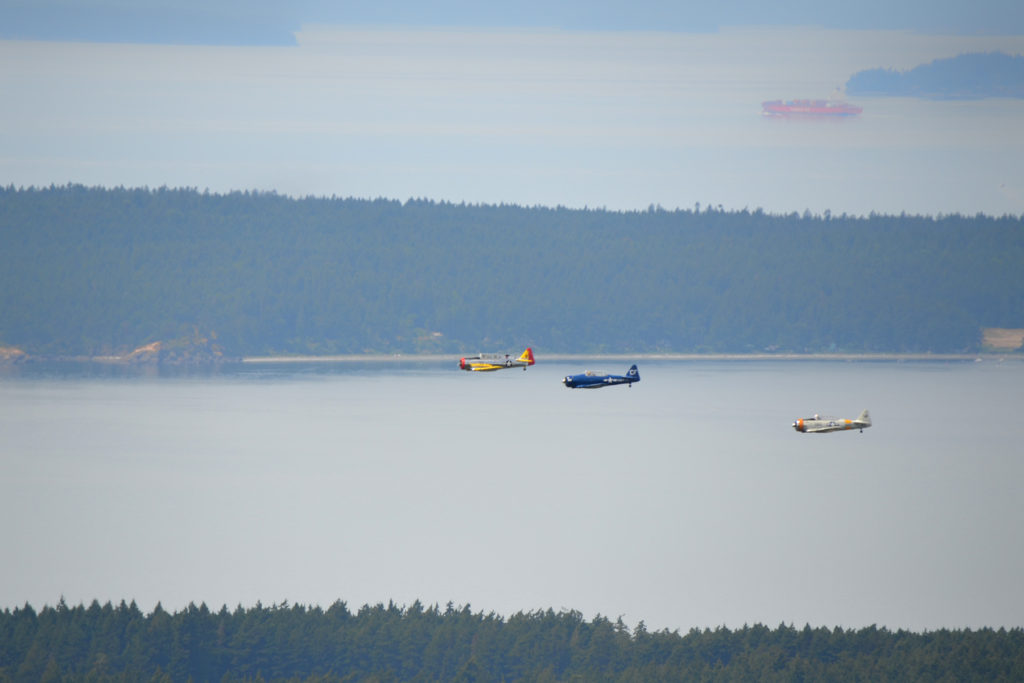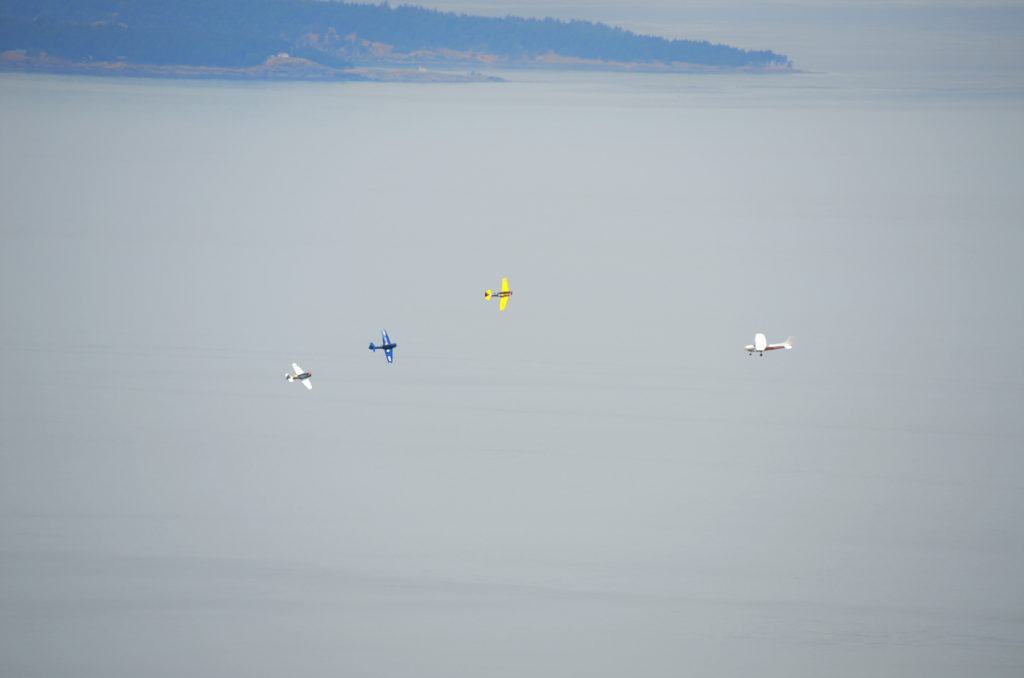 I know we were scarce on this blog for a while. It was our first autumn and winter of living in the Pacific Northwest, and we enjoyed it. Fall foliage everywhere, most especially on the mainland. Crisp views of snow-capped peaks (Olympics, Mt. Baker and Cascades, and some on Vancouver Island). Brisk, sunlit hikes among the green moss and trees to beautiful, gushing waterfalls. Wildlife sightings (including orcas, humpbacks, and birds of all sorts). Ah…birds — God-made flying things. That leads me to my next post. Coming soon.