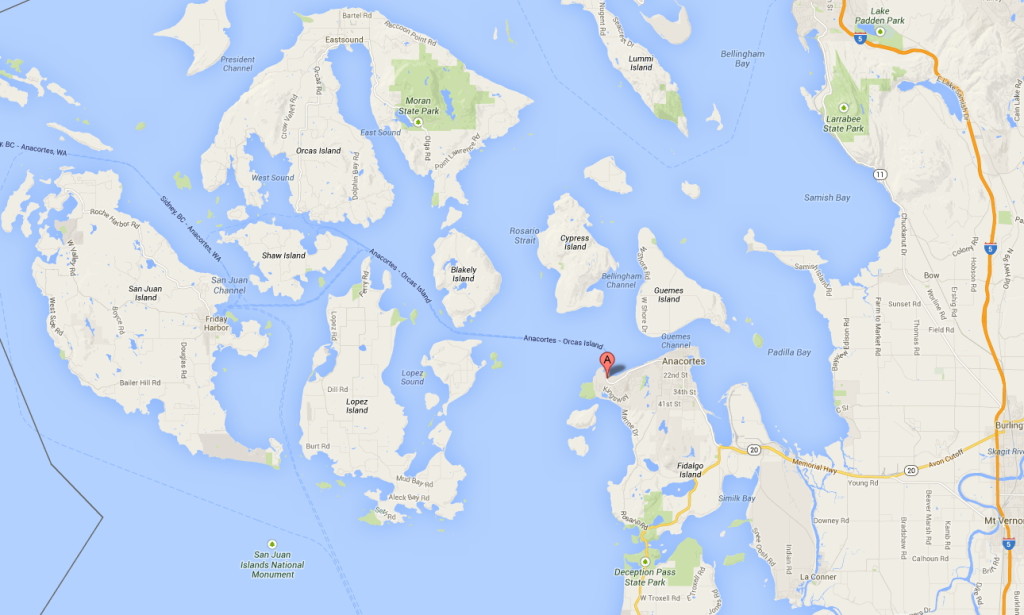 To the northwest of Seattle is a set of islands called the San Juan Islands. The horseshoe shaped island at the top is called Orcas Island. It is about an hour ferry ride from Anacortes and it is a very good idea to have reservations to use the ferry.   Ferry is from Anacortes to Orcas.  You pay to go west.  Traveling east is free.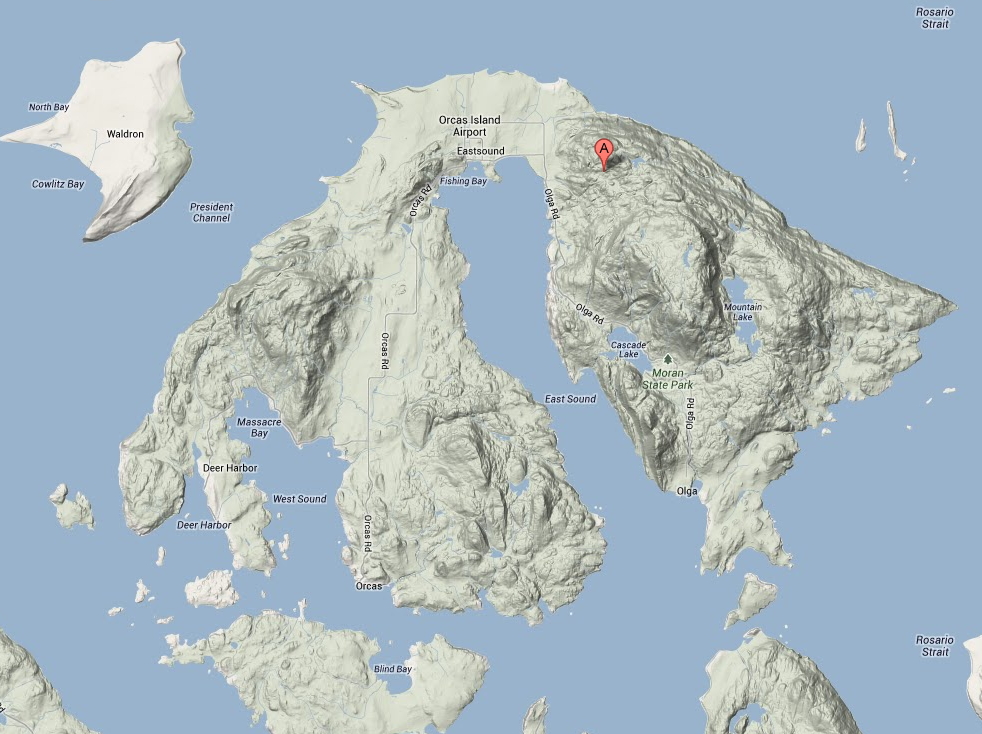 The home is located on Buck Mountain which is about a 30 minute drive from the ferry.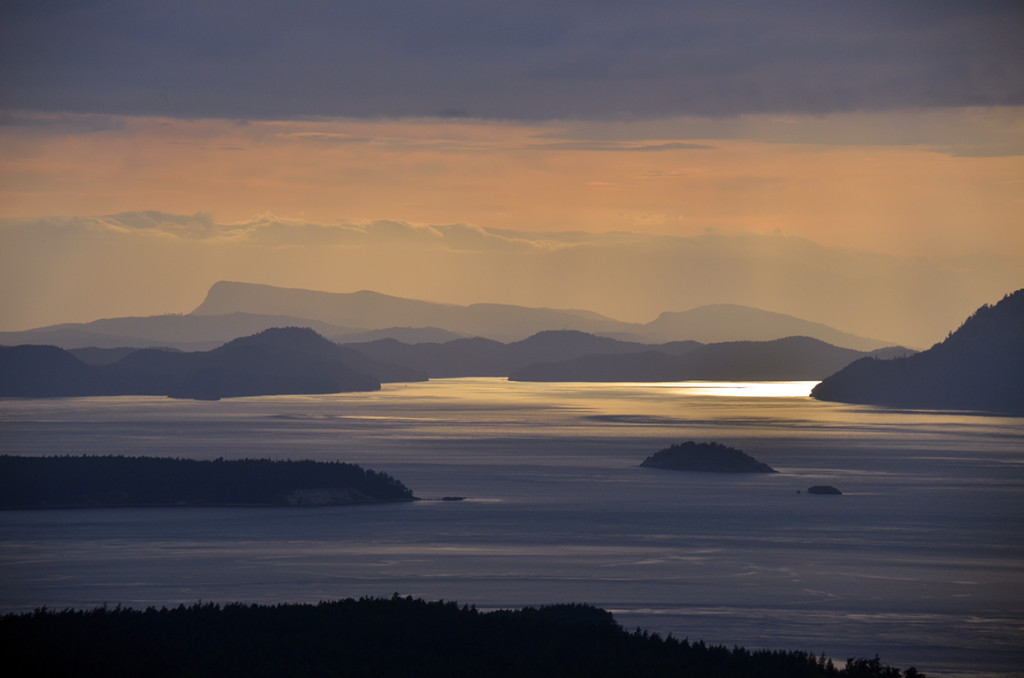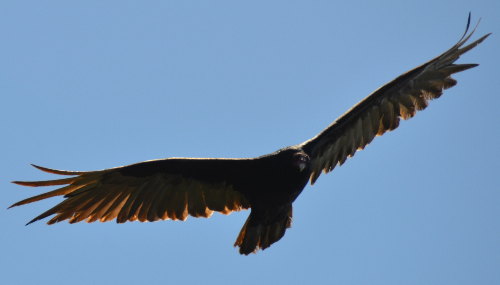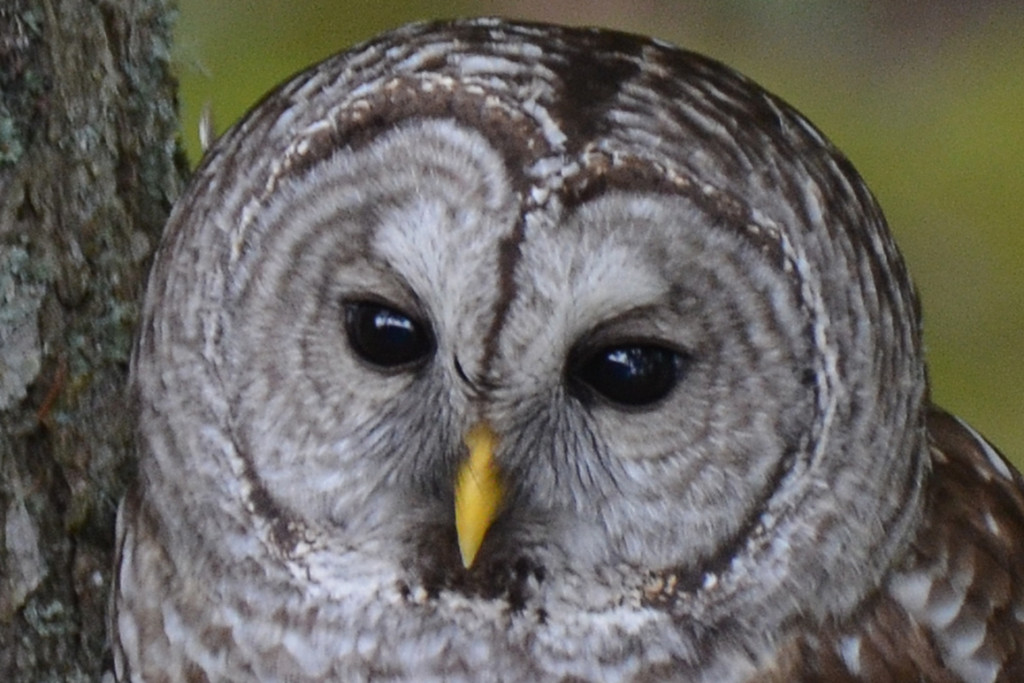 A view of the driveway looking away from the water.  A few of the trees on the property are several hundred years old.
—-
* The fastest and easiest way to get to Orcas Island from Seattle (SeaTac) is via Kenmore Air.  No need for a car.
http://www.kenmoreair.com/
About an hour and half flight time.  $140 to $175 each way.  Rate depends on the time of year.  Per person.
 * We can pick you up at the airport, but our vehicle's seating is limited. Visit with us about it.  To SeaTac, it is about 2.5 hours (one way) plus ferry wait time each way of about an hour plus time on the ferry of an hour.  The earliest we can be to the airport is about 10 am, unless we stay overnight on the mainland.
* You can catch a 

shuttle

 from SeaTac to the Anacortes-to-San-Juans ferry. It is about a 3-hour 

shuttle

 ride plus wait time to get on ferry.  Walk-on to the ferry – fee of about $15 each for walk-ons.  This is probably the way most commonly used by visitors to our place.  We can't do it any faster or less expensively in person.  We will pick you up at the Orcas ferry landing.  There is no need to make a ferry reservation if walking on.
SeaTac t0 Anacortes ferry terminal.  About $41 one way, $78 round trip
Ferry departure times (it is a very good idea to get a reservation if you are driving on.  No need if you are walking on):
* You can rent a car and drive yourself.  It is a 2.5 hour drive, depending on traffic from SeaTac to the Anacortes ferry.  You need a ferry reservation, and you need to be at the ferry a minimum of 45 min prior to departure but no more than 90 minutes early.  If you are not there at least 30 minutes early, you forfeit your reservation and have to wait for the next ferry.  That is usually 3 hours later and if it is in the summer then the next ferry may be full and without a reservation you may not get on it.  Reservations are very important in the summer.  Being on time is very important.  There are bathrooms, concessions, and a waiting area at the ferry dock.  Costs for vehicle on the ferry varies by time of year and length of the vehicle.  Standard car is about $45 plus about $15 per person riding in the vehicle.
 Our vehicle can carry 4 comfortably; 5, if one sits in the middle in the back.  You can rent a car on island, or there are taxis on island.  Not everyone has to do the same thing.
It is about 30 minutes from the Orcas Island ferry landing to our place.
We have three guest beds:  
1 queen and 1 king in the same room on the lower level of our house 
(currently occupied by our nephew)
;  a king in the guest house; a queen sofa bed in the guest house.  There is also a couch in the main house.  We can accommodate 10 at the same time if we are careful with the septic system. If you haven't used a septic system before please know that it is important that the only thing you flush is something that will bio-degrade.
No smoking or pets allowed at our place.
—
Things to do:
Hike – there are multiple trails of varying difficulty.
Drive to the top of Mt Constitution and get a great view, assuming it isn't cloudy.
Whale watch boat – Whales are common in the area year round.  Whale watching boats run May through September.  Any time if you have at least 6 going.
Watch the salmon at the fish hatchery – August through October.
Eat out – Many restaurants – We are vegetarian.
Visit the Orcas Pottery place – Handmade pottery for sale.
Charter a boat and go fishing, sightseeing, or hiking on one of the small uninhabited islands.
Kayak.
Beachcomb – there are a couple of beaches.  There are some cool tide pools at low tide.
Shop.
Ferry over to one of the other islands to see what they look like.  Each has its on flavor.
Play games.
Read.
Enjoy the view.
And if you need more ideas take a look at the many things on the community event calendar – http://orcasislandchamber.com/cc
It is a good idea to have shoes that don't mind wet and some clothing layers so that you can add or subtract them to adjust to the temperature.  See the climate page for what our typical weather is like.
If you want to see more pictures of the area "Like" me on Facebook or take a look at OrcasArt.com